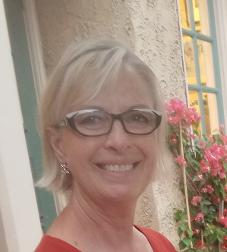 Remember the days when hair nets were used? I named my website AHairNet as a cheeky reminder of the days of old. Plus, it tied in well with my name, Annette, and my profession, working with hair. Thus, Ahairnet.com was born!
Hairstyling has been my passion for over 20 years. I enjoy creating new looks for people through color, texture and style. My consultative approach allows clients to feel comfortable and confident that I can provide them with their desired outcome.
My formal training began at Marin Beauty College in 1990. After that I received extended training at Peter Thomas Salon where I was a senior stylist for 15 years. I've continued to hone my skills with international classes in Germany, France and Montreal as well as regularly take instructual courses on hair extensions, Japanese hair straightening, hair coloring and cuts.
When I'm not at Circle Salon, you can find me sailing on the San Francisco Bay. My husband and I race sailboats competitively. We spent a lot of time on our sailboat, Hoot, enjoying the sun, surf and San Francisco skyline.
I've called the Bay Area "home" since 1982. The California climate has allowed me to pursue my interest in gardening and enjoy the outdoors year-round with my dog, Angus.