Annette Macfie
Hairstylist for Men, Women and Children at Circle Salon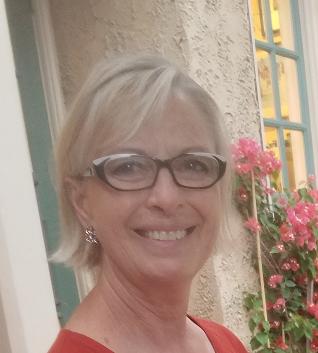 Enjoy a full service hairstyle experience at Circle Salon in Kensington!
Need for a new 'look'? Interested in trying a new style? Looking for color touch-up or highlights? Wondering about a Japanese straightening or smoothing treatment? Allow me to answer your questions and evalutate all the potential options for your hair.
My services begin with a consultation, followed by a shampoo and blow dry. With more than 20 years experience in hair design and styling, I offer my clients personalized service using the most up-to-date techniques and products.
Contact me to set-up your appointment or book online!
510.914.2146
Testimonials
"Annette has cut, highlighted and styled my hair for as long as I can remember. I've never been to anyone else because she always listens to my ideas and then provides suggestions to make them work. She ensures I understand when my choices may not be best and I often rely on her knowledge and expertise to keep me from making bad decisions. My highlights always look very natural. I have received compliments on my haircut from complete strangers. Of course, I refer them to her!" - Nora, Berekely
"Annette is a terrific stylist and is particularly adept at working with my fine hair. She is fantastic with both cuts and color, and she's warm and friendly to boot. I've been a loyal client for many years and can't imagine going to anyone else." -- Rebecca, El Cerrito
"Besides being an exceptional hair stylist, Annette is a great listener and collaborator. She always offers great recommendations for what would work best for my hair; whether I'm growing it out, cutting in layers or wearing it curly. I trust her advice and styling; she has never let me down!" -- Kristen, Walnut Creek